C Partners is a commercial consultancy focused on the global Heavy lift, Project Cargo and Multipurpose shipping market.
Commercial advice, strategies and solutions are provided for both service-users and service-providers.  We add considerable value to shipowners, cargo owners, logistics operators, forwarders, equity investment funds & financial institutions and all associated companies.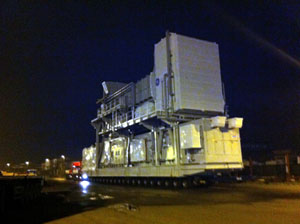 Our knowledge of the inner workings of the industry has been built over forty years. We understand what has shaped the market in the past, the present, what will shape it in the future and how your company can benefit from it. Hands-on experience covers the entire logistics chain from fabrication to installation of the world's major Oil+Gas, Petrochem, Powergen, Mining+Minerals, Civil and Infrastructure projects globally, and the full commercial and operational scope of the maritime and logistics contractors who service these projects.
For shipowners and service providers, we help you develop your business, strengthen your position in the market, plan and invest for the future, and implement strategy for growth. We can open doors to new opportunities and new methods and we can help to reposition you and eliminate the stumbling-blocks which are holding you back.
Cargo owners will benefit from our advice on methods, costs, contract structures, engineering, risk, and internal and external project management for complex and long-term shipping projects. We improve efficiency and quality, and we help transform logistics from a drain on your resources and budget to an enhancement of your capability.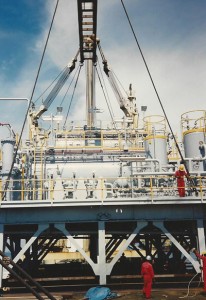 Investors will gain a competitive edge in returns and time-spans in the buy-side and sell-side, and improve how they identify target companies and how they differentiate between seemingly similar targets. Differences can be subtle and underlying, but they can have major impact on a strategy and exit. We ensure investment is accurately employed in the model envisaged at the outset, and we help funds ensure they are investing in the business they thought they were acquiring, and not in one that will fail to develop according to plan.
Based in the UK, and with a global reach, we are connected with leading decision-makers across the market. This provides us with a unique overview of the industry as a whole and allows us to see opportunities that are often hidden from the view of companies that are focused exclusively on their own individual sector. Opportunities are identified for companies to connect and cooperate, where each can add value to the other in joint ventures or joint services and in bespoke collaboration that meets market needs.
Our advice is always straightforward, practical and realistic, and importantly, it is independent. We are flexible, innovative and proactive. Your needs are deeply analysed and we are imaginative problem solvers. The solutions we provide are based on hard-earned field experience and proven methods, not on theory.  Assignments are carried out by the day, the week, the month or the year, and are executed from the start straight through to completion, or in stages, or whatever suits you and the assignment.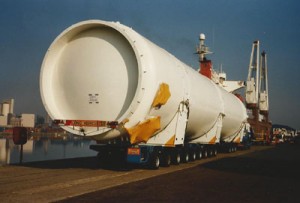 Safety and quality are at the top of our agenda and we seek to work only with high quality clients, partners and contractors who are committed to the industry's best-practices.
Read on to find out what we offer. Check out the "scenarios"  menu option for details of the types of challenges we provide solutions for.  Also take the time to look at other scenarios which might not at first glance seem to apply to you, as the "Q&A" illustrates the varied range and scope of the services we provide, and there will also be something of interest for you there.